Results of the 6d6RPG Giveaway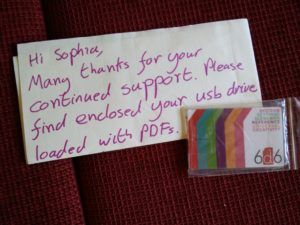 So, the [contest](http://dieheart.net/6d6-rpg-giveaway/) is over. Congrats to Brett Slocum for getting the Library card! I will send it out this weekend. 1o PDF copies go to:
Andrea Parducci
Craig Hatler
Mike B.
Myles Corcoran
Marc M.
char
Narmer
Justin Svetlik
Tom
John Polack
5 people were the first to comment (except Brett), and 5 were chosen with http://random.org. You should all have email! Thanks again for reading this blog!